The 7 Benefits of Residential Window Tinting:
1) Tinting minimizes heat and AC loss through windows, thus increasing energy savings.

2) It protects carpets, drapes and furniture from fading.

3) Tint cuts back on the sun's damaging UV rays by over 90%.

4) The tint makes windows safer, preventing injury and damage from broken glass.

5) It reduces glare that can be annoying.

6) Privacy

7) Tinting can be Decorative.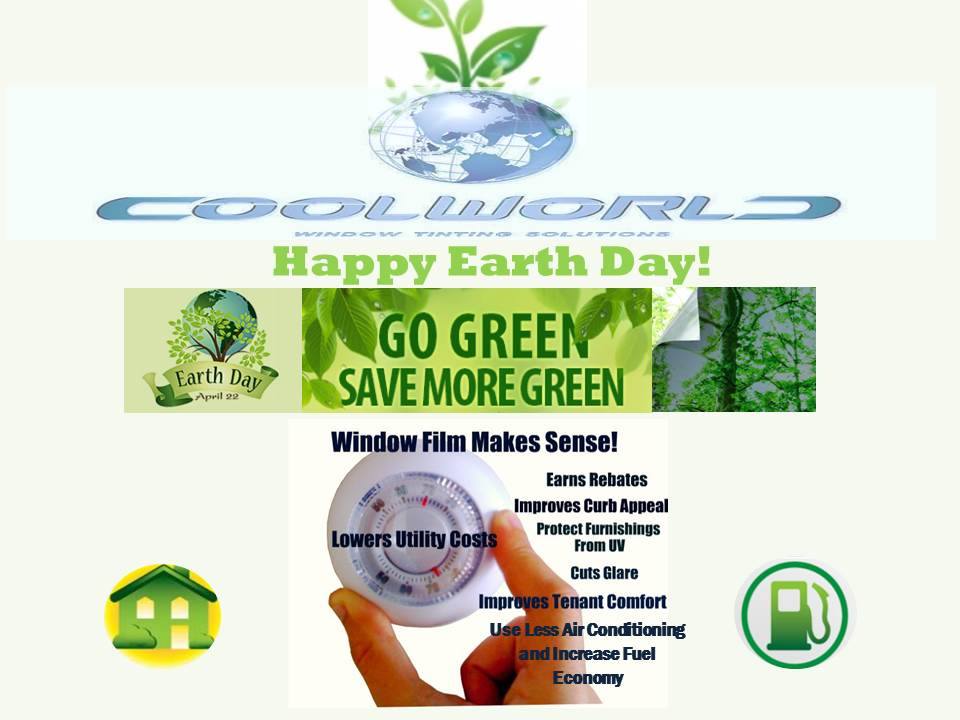 Window Tinting can save you approximately 30% off your residential electric bill. Our solar window films from Madico can reject up to 80% of the heat and eliminate almost all fading to your artwork and furnishings caused by damaging UV rays. Is it hard to view your LCD or LED TV because of glare? Get some residential window tint installed and your glare problems with be resolved. Residential films can also protect you against intrusion and vandalism. By adding the extra protection of security tint to your residential windows, you provide an effective protective measure against the strikes of rods, hammers and other heavy weapons that are used by thieves to try and break into your home. It is suggested that it be installed on all accessible windows and doors designed with glass. Any attempt by a burglar to shatter glass protected by safety and security window film will be very difficult. Burglars don't like to waste their time, and if it looks like it will take them a while to get in to your home, they will pass! Enjoy privacy, security, UV protection and saving money on your FPL bills by installing high quality window film today! Call us for your free, no-obligation estimate!!
Our Mobile Window Tinting Installation Area Includes:
33008, 33009, 33019, 33020, 33021, 33022, 33023, 33024, 33025, 33026, 33027, 33028, 33029, 33081, 33082, 33083, 33084, 33312, 33314, 33316, 33332, 34217, 34218, 33160, 33180, 33280, 33161, 33162, 33167, 33168, 33169, 33181, 33261, 33139, 33140, 33141, 33035, 33034, 33030, 33039, 33033, 33031, 33032, 33170, 33190, 33189, 33187, 33177, 33157, 33196, 33186, 33176, 33156, 33158, 33193, 33183, 33173, 33143, 33185, 33175, 33165, 33155, 33146, 33133, 33194, 33184, 33174, 33144, 33134, 33192, 33182, 33172, 33126, 33178, 33076, 33067, 33073, 33442, 33441, 33065, 33063, 33066, 33069, 33060, 33064, 33062, 33321, 33068, 33351, 33319, 33309, 33334, 33308, 33306, 33305, 33323, 33322, 33313, 33311, 33304, 33327, 33326, 33325, 33324, 33317, 33312, 33315, 33301, 33316, 33332, 33331, 33330, 33328, 33004, 33428, 33433, 33486, 33432, 33431, 33434, 33498, 33496, 33487, 33483, 33444, 33445, 33484, 33446, 33435, 33426, 33436, 33437, 33473, 33472, 33449, 33467, 33463, 33462, 33480, 33460, 33461, 33405, 33406, 33415, 33413, 33414, 33480, 33401, 33409, 33417, 33411…and many more!

keywords residential window tinting | commercial window tinting | auto window tinting | marina window tinting |decorative window film | safety and security window films | Architectural window film | glazers | home and office window tinting | 3M | Decorative window film | decorative window films | solar | window tint for homes | buildings | window tinting for homes | sun screens |sun screen repair | cooper city window tinting | boca raton window tinting | coral springs window tinting | Boynton beach window tinting | dania window tinting | delray beach window tinting | davie window tinting | lake worth window tinting | Deerfield beach window tinting | lantana window tinting | fort Lauderdale window tinting | wellington window tinting | Hallandale beach window tinting | west palm beach window tinting | Hillsboro beach window tinting | florida keys window tinting | Hollywood window tinting | Aventura window tinting | bal harbour window tinting | bay harbor island window tinting | brickell window tinting | coconut grove window tinting | coral gables window tinting | Hialeah window tinting | homestead window tinting | kendall window tinting | Islamorada window tinting | key biscayne window tinting | key largo window tinting | miami window tinting | miami lakes window tinting | miami beach window tinting | palm beach window tinting | broward window tinting | lighthouse point window tinting | margate window tinting | Miramar window tinting | parkland window tinting | Pembroke pines window tinting | plantation window tinting | pompano beach window tinting | sea ranch lakes window tinting | southwest ranches window tinting | sunrise window tinting | tamarac window tinting | Weston window tinting | north miami window tinting | north miami beach window tinting | pinecrest window tinting | south beach window tinting | sunny isles window tinting | Tavernier window tinting